East Hampton Structured Cabling & CCTV Installation
Let our team of expert's service your next audio / visual project or any other IT project, in East Hampton, located on Long Island. With more than 20 years of experience in the industry, we can create a system to meet your company's needs, while still providing the utmost quality you'd expect from Wireframe Solutions.
From managed services to structured cabling, our awesome services will make your job go off without a hitch. For more information, take the time to browse our site, or learn more by contacting Wireframe Solutions today.
About East Hampton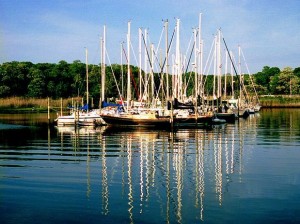 East Hampton is located in southeastern Suffolk County, NY, at the eastern end of the South Shore of Long Island. It is the easternmost town in New York and has a population of 21,457.
East Hampton is a popular summer destination for residents of the New York City area. One of the highlights of the summer is the East Hampton Fire Department fireworks display at Main Beach, usually held the Saturday night closest to July 4. Since 2005 the fireworks displays have been postponed to Labor Day weekend so as not to disrupt the nesting of the endangered Piping Plover.
Also, every October the town hosts the Hamptons International Film Festival, an event screening independent films in several local theatres. It has a fairly large draw from the New York City crowd.