North Hempstead Structured Cabling & CCTV Installation
Let our team of expert's service your next audio / visual project or any other IT project, in North Hempstead, located on Long Island. With more than 20 years of experience in the industry, we can create a system to meet your company's needs, while still providing the utmost quality you'd expect from Wireframe Solutions.
From cabling to CCTV installation, our top-notch services will make your job go off without a hitch. For more information, take the time to browse our site, or learn more by contacting Wireframe Solutions today.
About North Hempstead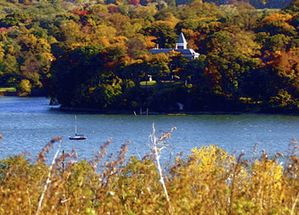 The town of North Hempstead occupies the northwest part of Long Island and is made up of 30 incorporated villages. The area was first settled around 1643 and became part of the town of Hempstead. During the American Revolution the southern part of Hempstead was primarily Tory, while the northern part, having been settled by Yankees, supported the revolution. Following the war, the Town of North Hempstead was split off in 1784.