Jersey City Structured Cabling & CCTV Installation
For structured cabling services Jersey City, New Jersey, turn to your local specialist, Wireframe Solutions. With over 20 years of experience, we have the reputation and reliable team in place to handle your next big project.
From structured cabling services to managed services, our experienced technicians will make your job go off without a hitch.
About Jersey City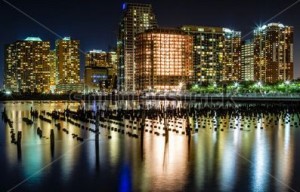 Jersey City located in Hudson County, NJ and has a population of 247,597, which makes it the second-most populated city in New Jersey (after Newark). Jersey City lies directly across from Lower Manhattan between the Hudson River and Upper New York Bay and the Hackensack River and Newark Bay. With 11 miles of waterfront and significant rail connections, Jersey City is an important transportation, distribution and manufacturing center for the Port of New York and New Jersey. Service industries have played a prominent role in the redevelopment of its waterfront and the creation of one of the nation's largest downtowns.
Beginning in the 1980s, development of the waterfront in an area previously occupied by rail yards and factories helped to stir the beginnings of a renaissance for Jersey City. The rapid construction of numerous high-rise buildings increased the population and led to the development of the Exchange Place financial district, also known as Wall Street West, one of the largest banking centers in the United States. Large financial institutions occupy prominent buildings on the Jersey City waterfront, some of which are among the tallest buildings in New Jersey.
For more detailed information about our services, take the time to browse our site, or learn more by contacting Wireframe Solutions today.