Piscataway Township Structured Cabling & CCTV Installation
For CCTV installation services in Piscataway, New Jersey, turn to your local cabling specialist, Wireframe Solutions! We have over 20 years of experience and have the reputation and reliable team in place to handle your next large-scale project.
From cabling services to audio visual services, our experienced technicians will make your job go off without a hitch.
About Piscataway Township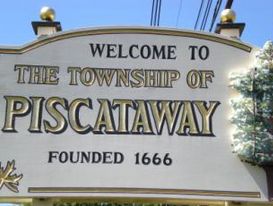 Piscataway Township is located in Middlesex County, New Jersey. The name Piscataway may stem from the area's original Native American residents, transplants from near the Piscataqua River defining the coastal border between New Hampshire and Maine. Piscataway has advanced educational and research facilities due to the presence of Rutgers University, whose main campus spills into the township. High Point Solutions Stadium, home field for the Rutgers Scarlet Knights football team, is also located in Piscataway. In 2008, Money magazine ranked Piscataway 23rd out of the top 100 places to live in America!
For more detailed information about our services, take the time to browse our site, or learn more by contacting Wireframe Solutions today.