Secaucus, NJ Structured Cabling & CCTV Installation
Let our expert team service your next structured cabling project or any other IT project, in Secaucus, NJ. With over 20 years of experience, our team can create a system to meet your company's needs, while still providing the utmost quality you'd expect from Wireframe Solutions.
From telecommunications to video surveillance systems, our expert services will make your job go off without a hitch. For more information, take the time to browse our site, or learn more by contacting Wireframe Solutions today.
About Secaucus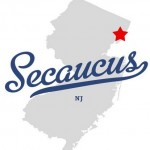 Secaucus is located in Hudson County, New Jersey and has a population of  16,264. Located within the New Jersey Meadowlands, it is the most suburban of the county's municipalities, though large parts of the town are dedicated to light manufacturing, retail, transportation uses, and protected areas. Also, if you love to shop, you are in luck because Secaucus is home to a collection of outlet malls!