New York City Structured Cabling & CCTV Installation
Wireframe Solutions is proud to serve New York City, our "home base", with quality structured cabling and video surveillance services. We offer a wide range of services to make your structured cabling job work flawlessly – everything from network design and architecture to network technology implementation.
In addition, we have other offerings such as managed services and telecommunications services.
About New York City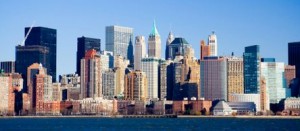 New York is the most populated city in the United States  and consists of five boroughs (Bronx, Brooklyn, Manhattan, Queens, and Staten Island.  A global power city, New York exerts a significant impact on commerce, finance, media, art, fashion, research, technology, education and entertainment. The home of the United Nations Headquarters, New York is an important center for international diplomacy and has been described as the cultural and financial capital of the world.
For more information about all of the services we provide in New York City, contact Wireframe Solutions today.