Long Island Structured Cabling & CCTV Installation
For structured cabling services on Long Island, turn to your local specialist, Wireframe Solutions. With over 20 years of experience, we have the reputation and reliable team in place to handle your next big project.
From video surveillance installations to audio / visual help, our services will make your job go off without a hitch. We service the following areas on Long Island:
Shelter Island
Smithtown
Southhampton
Southhold
About Long Island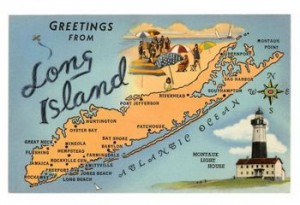 Long Island is an island located just off of New York. Stretching northeastwards from New York Harbor into the Atlantic Ocean, Long Island contains four counties, two of which are boroughs of New York City (Brooklyn and Queens) and two of which are mainly suburban (Nassau and Suffolk). In popular usage, "Long Island" often refers only to Nassau and Suffolk counties in order to differentiate them from New York City, although all four counties are situated on the island and are part of the New York metropolitan area.  North of the island is Long Island Sound, across which are the states of Connecticut and Rhode Island.
For more detailed information about our unparalleled services, take the time to brows our site, or learn more by contacting Wireframe Solutions today.